From the Shelf
Ben Clanton: School Is Fin-damental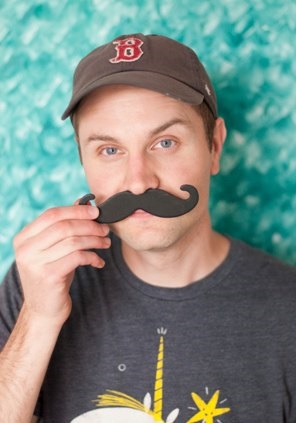 Ben Clanton
As a kid, school was something I had mixed feelings about. I had many great teachers, but I didn't make friends easily and I didn't learn as quickly as my peers. Reading was especially a struggle. So why, one might ask, have I written a book about school?
My love for reading came about slowly. It began with comics and eventually became an obsession, due in part to a series you may have heard of: Harry Potter. While attending college, my love of reading led to a passion for writing and illustrating. But my feelings about school were another subject. My school experience improved, but school still wasn't something I was eager to write about.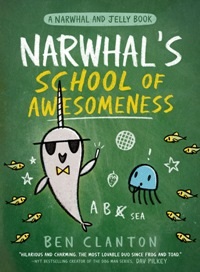 When Tara Walker, publisher at Tundra Books, saw a mention of a Narwhal and Jelly school-themed story at the bottom of a long list of ideas for future books, she was hooked. She knew right away that those were perfect waters for Narwhal and Jelly. I was unconvinced. Tara gently nudged me about the school theme for nearly a year. Then it clicked. It was the beginning of one of the most challenging school years in recent history, and I was hearing about the struggles with remote learning. But I also saw new levels of creativity and passion from teachers in my life. I found myself reflecting on some of the incredible people who taught me, and suddenly the story began to flow.
I hope teachers will give Narwhal's School of Awesomeness a decent grade and that their students will enjoy reading it--especially those like seven-year-old Ben. The book remarkably came out the same week my oldest child began kindergarten; I'm hoping he likes those waters as much as Narwhal and Jelly do! --Ben Clanton
Ben Clanton is the author of the Narwhal and Jelly early graphic novel series (Tundra Books).

In this Issue...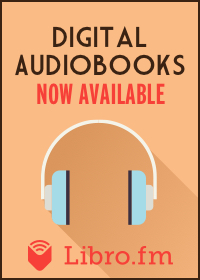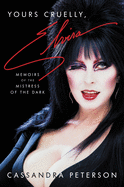 Cassandra Peterson's inspiring memoir is a roller-coaster ride of dizzying highs and crushing lows, told with wit and candor.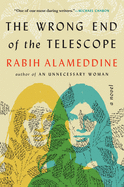 The brilliant Rabih Alameddine surveys the complexity of one doctor's identity in a wise and wisecracking novel about Syrian refugees arriving on Lesbos.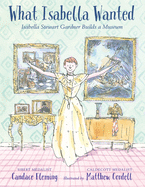 Isabella Stewart Gardner's quirky personality and interest in art and collecting lead her to create a museum in this joyous picture-book biography.
Review by Subjects:
Fiction ⋅ Mystery & Thriller ⋅ Biography & Memoir ⋅ Essays & Criticism ⋅ Now in Paperback ⋅ Children's & Young Adult

From Malaprop's Bookstore/Cafe
Upcoming Events
Live Stream: UNC Press, NC Arboretum & Malaprop's Present Edible Wild Plants of the Carolinas with Lytton John Musselman and Peter W. Schafran
10/15/2021 - 6:00PM
Malaprop's is pleased to partner with UNC Press and the North Carolina Arboretum to present this discussion with Lytton John Musselman and Peter W. Schafran, authors of Edible Wild Plants of the Carolinas. Like most of our events, this event is free but registration is required. Click here to register for the virtual event. The link required to attend will be emailed to registrants prior to the event. If you decide to purchase the authors' books, we ask that you...
To Drink from the Well: NC Poor People's Campaign and the YMI Cultural Center present a conversation with Geeta N. Kapur and Dwight Mullen
10/16/2021 - 11:00AM
A CONVERSATION ABOUT RACIAL INEQUALITY AT THE NATION'S OLDEST PUBLIC UNIVERSITY The NC Poor People's Campaign and the YMI Cultural Center present a conversation with civil rights attorney and UNC law professor Geeta N. Kapur, author of the new book, "To Drink from the Well: The Struggle for Racial Equality at the Nation's Oldest Public University," at 11 a.m. Oct. 16 at the YMI Cultural Center, 20-44 Eagle St. Kapur will be in conversation with UNC Asheville Professor Dwight Mullen, who with...
Virtual Writers at Home : Comfort & Topp-Grillot Scholarship Winners
10/17/2021 - 3:00PM
The Writers at Home reading series features work from UNCA's Great Smokies Writing Program and The Great Smokies Review. September's event is canceled, but Writers at Home will resume in October. RSVP here to receive the YouTube link for the live event. We will send a reminder email on the day of the event with link required to attend. Like most of our events, this event is free. If you decide to attend and purchase books recommended during the event, we ask that...
Book Candy
Cook and Stay Overnight at Julia Child's French Cottage
"You can spend the night--and cook up a storm--at Julia Child's charming French cottage," Mental Floss noted.
---
Merriam-Webster provided a handy guide to "ruffians, rapscallions, cads & more--22 charming words for nasty people."
---
"An alleged lock of Emily Dickinson's hair is selling for $450,000.... But was it stolen?" Lit Hub wondered.
---
"Tove Jansson, beloved creator of the Moomins, illustrates The Hobbit." (Via Open Culture)
---
Guardian illustrator Tom Gauld "on the power of the biography to shatter myths."
Great Reads
Rediscover: The Queen's Gambit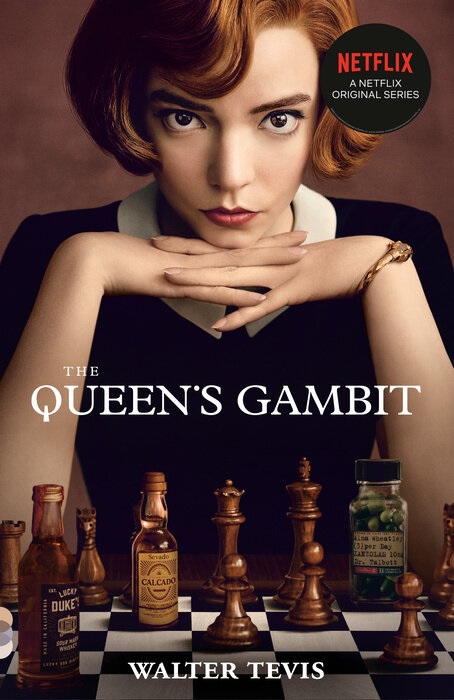 Netflix's series The Queen's Gambit, based on the 1983 novel by Walter Tevis, won two Emmy Awards last Sunday: one for outstanding limited or anthology series, the other for director Scott Frank. The show follows a female chess prodigy through her early years in an orphanage to her ascension among the ranks of chess world champions in the 1950s and '60s. Beth Harmon, played by Anya Taylor-Joy, must also contend with drug and alcohol addiction that began with tranquilizer pills dispensed to the orphanage's charges. The Queen's Gambit received abundant critical praise and set record streaming numbers on Netflix. The series was also favorably reviewed by real-life chess champions such as American Woman Grandmaster Jennifer Shahade, who told Vanity Fair it "completely nailed the chess accuracy."

Walter Tevis (1928-1984) also wrote the novels The Hustler (1959), The Man Who Fell to Earth (1963), Mockingbird (1980), The Steps of the Sun (1983) and The Color of Money (1984), several of which were adapted into successful films, and was the author of some two dozen short stories. A tie-in version of The Queen's Gambit was published last year by Vintage ($16.95) --Tobias Mutter
The Writer's Life
We Are Little Feminists: Brittany Murlas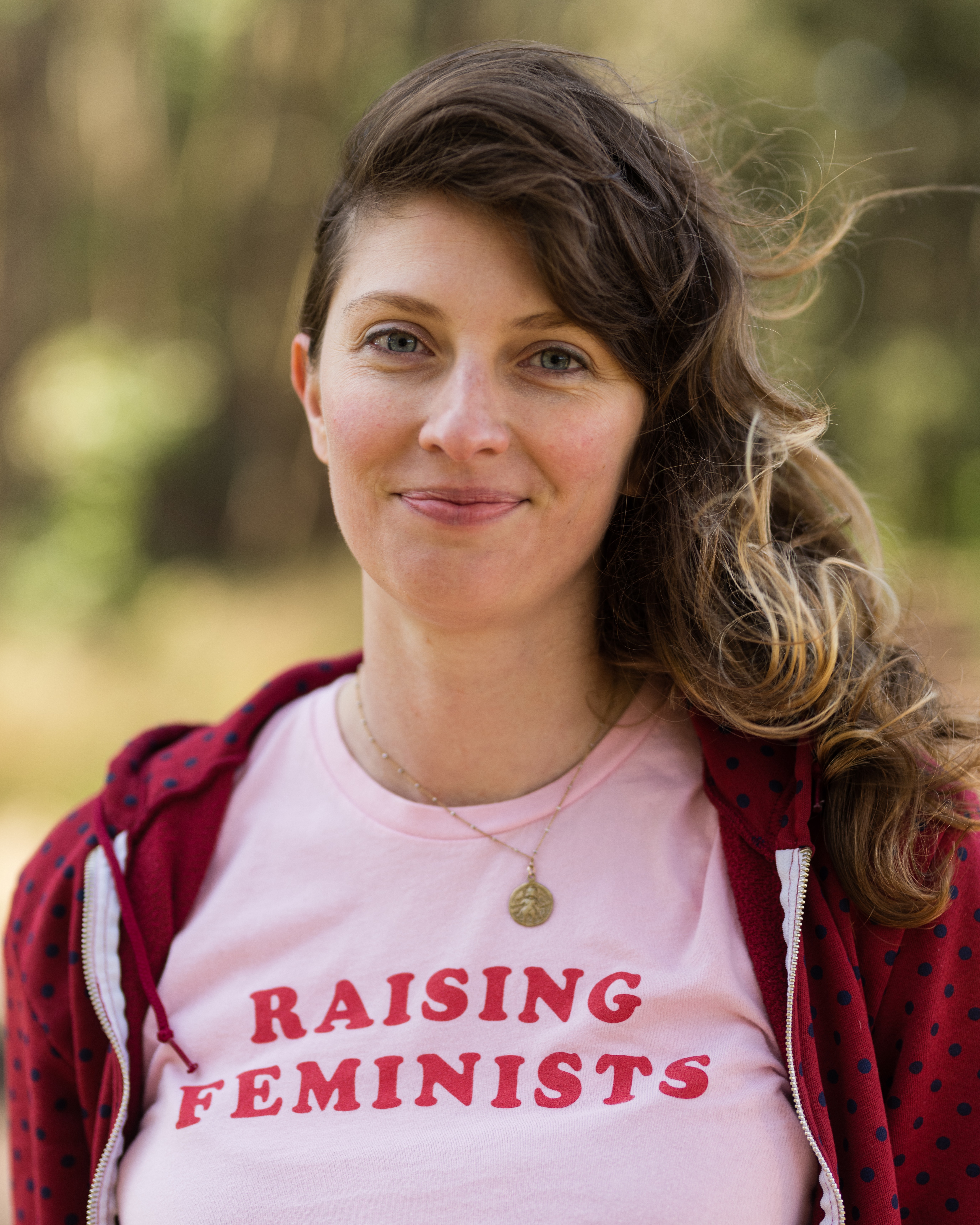 photo: Mark Kuroda
In 2017, Brittany Murlas found that few diverse books were published and marketed to new parents, so she launched LittleFeminist.com. Murlas previously worked for nonprofits serving people with disabilities and served as CMO of BabyList.com. Now, as CEO of Little Feminist, she lives and works in Oakland, Calif., and coaches woman-owned businesses on the side. Earlier this year, We Are Little Feminists: Families, written by Archaa Shrivastav and designed by Lindsey Blakely (Little Feminist, $8), became the first board book to win the Stonewall Children's and Young Adult Literature Award. Shelf Awareness spoke with Murlas about her company and its mission.
How did you feel when you received the call from the Stonewall Award committee?
I started crying immediately. I was so choked up that I couldn't respond. The poor ALA staff on the other side of the phone thought the call had dropped!
Did you know right away that this was the first board book to receive the award?
I was 98% sure we were the first board book ever to win an ALA award, because we had spent so many months at Little Feminist looking for diverse board books and not finding them.
Tell us about Little Feminist, how it works and what your goals are.
The goal of Little Feminist is to help families diversify their bookshelves. In focus groups I ran in our early days, I saw that parents were desperate to diversify their bookshelves but lost on how to start (Amazon really isn't very good at curation). So we started with a monthly book club subscription, which we call Little Feminist Book Club.
Our book selection team spends months searching for the best diverse books available, so that parents can focus on raising their conscious kids. Each month Little Feminist Book Club delivers the best diverse books to thousands of families around the world (accompanied by family discussion questions and a DIY activity).
Then, in 2019, as demand for our 0-to-3-year-old book club was exploding, we were running out of diverse board books to feature. Specifically, we found zero board books featuring people with disabilities; we found only five board books featuring trans and gender-fluid folks; we saw hair becoming an increasingly popular topic but found only one board book (published in Australia) that spoke to hair/head diversity.
At this point, we wondered, "Could we publish the books we knew were missing?" We didn't know much about book publishing, but we did know what the market was missing and what our families were asking for.
We decided to publish three board books, each focusing on a different aspect of intersectional feminism: mobility and ability, gender and sexuality, and race and ethnicity.
So many people worked on our books: we had one main designer, and then two consulting designers; we utilized a diverse book expert, two different writers, four different Little Feminist photographers and a logistics manager!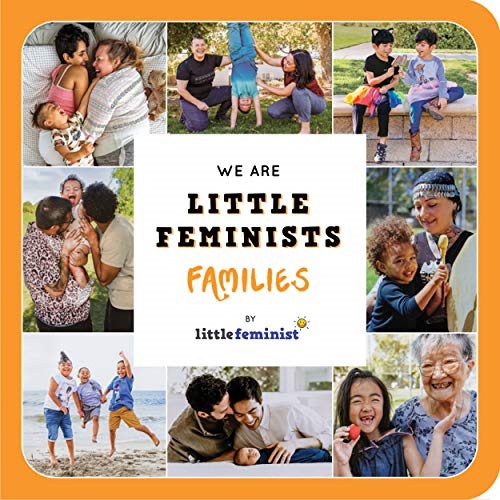 How did you decide to present this text in this format?
Our book club subscribers kept asking us for more photo-based books because they were their kids' favorites, so we knew we wanted to start with board books featuring photos, rather than illustrations.
Now we're planning on publishing more of the same, because with photographs myriad kids and families get to see themselves represented. With a single illustration style, this is a bit harder. We get to showcase even more diversity than we could with a single author and illustrator.
How did you choose the families represented?
Because We Are Little Feminists: Families, and our other two board books, were written to highlight intersectional feminism specifically, we wanted to make sure each book featured as many different types of identities as possible (Indigenous folks, people with disabilities, Muslim folks, trans and gender-fluid folks, to name a few). We created a ton of spreadsheets to track the identities we had represented, and what we were missing.
Our photographers took 60% of the photos featured, and the other 40% we sourced from influencers/advocates in the space. Of course, all the photographers and parents gave us permission to use their images.
Is there anything else you'd like to tell Shelf Awareness readers?
Little Feminist is a baby publisher--the reason we produced a book that won such high regard is because we talked to so many parents about what they were missing on their bookshelves. We read this book with countless families, educators and preschools. Every single family featured in our book gave us thoughts and advice on it. I encourage all publishers to do the same! --Siân Gaetano, children's and YA editor, Shelf Awareness
Book Reviews
Fiction

Grove Press, $27, hardcover, 368p., 9780802157805
Berkley, $17, paperback, 416p., 9780593198407
Mystery & Thriller
Mulholland, $28, hardcover, 320p., 9780316703499
Morrow, $27.99, hardcover, 352p., 9780063027558
Knopf , $28, hardcover, 368p., 9780525659471
Biography & Memoir

Hachette, $29, hardcover, 304p., 9780306874352
St. Martin's Press, $29.99, hardcover, 368p., 9781250273604
Essays & Criticism
Soft Skull Press, $16.95, paperback, 224p., 9781593766955
Now in Paperback
Back Bay Books, $18.99, paperback, 400p., 9780316242400
Tor, $19.99, paperback, 560p., 9781250313218
Children's & Young Adult

Neal Porter Books, $18.99, hardcover, 40p., ages 6-9, 9780823442638
Wednesday Books, $18.99, hardcover, 320p., ages 14-up, 9781250761248
---