From Malaprop's Bookstore/Cafe
A Discussion of "Blackface" with Ayanna Thompson and Natalie Hopkinson on May 18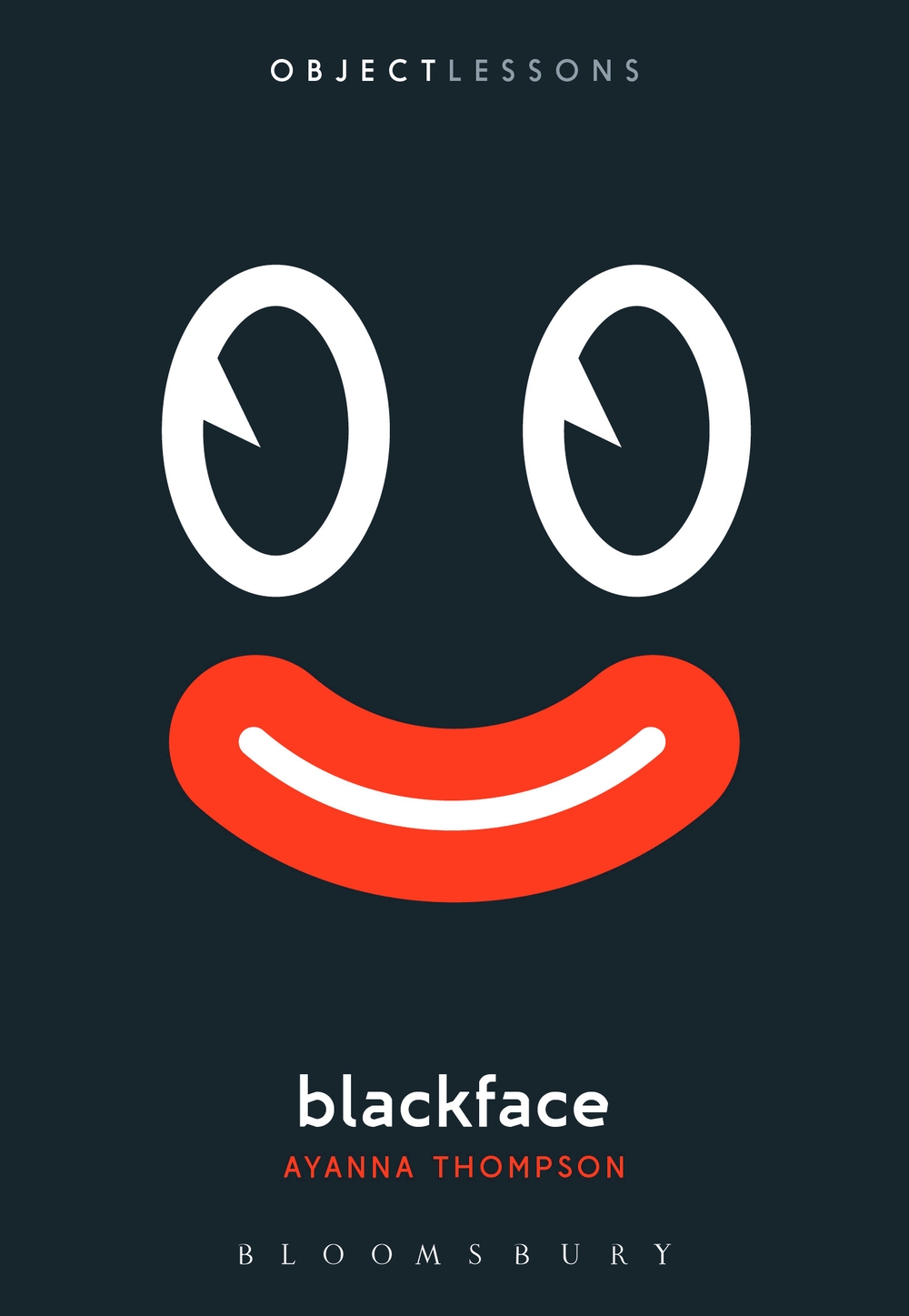 Join Malaprop's online on Tuesday, May 18 at 7 PM for a conversation with Ayanna Thompson, author of Blackface, and Howard University Professor Natalie Hopkinson.
In the latest entry in Bloomsbury's Object Lessons Series, Thompson's Blackface explores what blackface is, why it occurred, and why this racist tradition remains so popular, so persistent, well into the 21st century. Thompson, a Renaissance literature and theater scholar, traces the origins of blackface from Medieval morality plays to the American minstrel shows of the nineteenth century. Thompson argues that blackface perpetuates white supremacy, and concludes by making an impassioned argument for why, particularly in the wake of George Floyd's murder, we must extirpate the practice from our culture.

"Blackface reveals a legacy of performance that is pointed and detrimental, known but purposely forgotten. Thompson's analysis is exquisite and exact. A new entry for the historical record." – Ibram X. Kendi, Founding Director, Boston University Center for Antiracist Research, and author of How to Be An Antiracist and Stamped from the Beginning

"Essential! This is a lucid, engaging, and long overdue exorcism of American culture's greatest haunt." – Branden Jacobs-Jenkins, Associate Director, Playwriting MFA program, Hunter College, CUNY, USA, recipient of the Obie Award for Best New American Play (Appropriate, An Octoroon) and Pulitzer Prize finalist (Gloria, Everybody)
Click here to learn more and register to attend the free event.

In this Issue...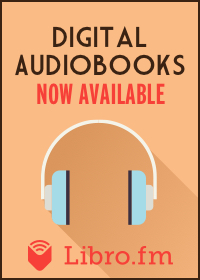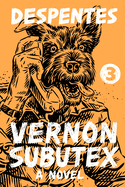 This bracing trilogy finale follows DJ-turned-prophet Vernon Subutex and his acolytes, struggling to adapt to an increasingly violent, modern world.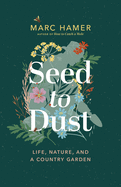 Combining gardening, memoir, nature writing and philosophy, Seed to Dust is an evocative book that transcends genre and geography.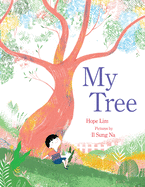 This #OwnVoices picture book introduces a young Korean immigrant who finds an ideal friend in the large plum tree that graces the backyard of the family's new home.
Review by Subjects:
Fiction ⋅ Mystery & Thriller ⋅ Food & Wine ⋅ Biography & Memoir ⋅ Business & Economics ⋅ Nature & Environment ⋅ Children's & Young Adult

From Malaprop's Bookstore/Cafe
Upcoming Events
05/16/2021 - 3:00PM
Submit this form to RSVP for Writers at Home online with readings from The Great Smokies Review on Sunday, May 16, 2021 at 3 PM EST. Like most of our events, this event is free. We encourage you to support our work and keep more dollars in our community by purchasing books from Malaprop's. You may also support us by purchasing a gift card or making a donation of any amount below. Thank you!
Live Stream: Dual Event with Joseph Fink & Meg Bashwiner and Jonny Sun
05/17/2021 - 6:00PM
Click here to RSVP for this event. On the day of the event, we will send a reminder email with the link required to attend. Like most of our events, this event is free. If you decide to attend and to purchase the authors' books, we ask that you purchase from Malaprop's. When you do this you make it possible for us to continue hosting author events and you keep more dollars in our community. You may also support our work by purchasing a gift card or making a donation of any amount...
Live Stream: Ayanna Thompson presents Blackface, in conversation with Natalie Hopkinson
05/18/2021 - 7:00PM
Click here to RSVP for this event. On the day of the event, we will send a reminder email with the link required to attend on YouTube. (Note that this event was rescheduled from April 21.) The event is co-sponsored by Skylight Books in Los Angeles, CA and Source Booksellers in Detroit, MI. Like most of our events, this event is free. If you decide to attend and to purchase the authors' books, we ask that you purchase from Malaprop's or our Indie co-sponsors. When you do this you make it...
Book Candy
Pandemic Poems
"Windows on the world: pandemic poems by Simon Armitage, Hollie McNish, Kae Tempest and more," via the Guardian.
---
Mental Floss showcased "six historical figures who kept secret coded diaries."
---
A student project is digitizing regional Indian recipes from community cookbooks, Gastro Obscura reported.
---
CrimeReads investigated "how the darker side of the fight for women's suffrage inspired one historical mystery novelist."
---
The Brooklyn Art Library in Williamsburg is home to the world's largest sketchbook collection, Smithsonian magazine reported.

Secrets of Happiness
by Joan Silber
Joan Silber is a painstaking observer of how lives touch each other across social divisions, of how surprising connections give those lives new direction, and of how, despite our polite insistence to the contrary, money plays as big a role as chance or fate in determining the courses those lives can take. Secrets of Happiness finds Silber linking together disparate lives and perspectives with Dickensian sweep but 21st-century economy, replete with sly humor and arresting anecdotes reminiscent of Grace Paley. Silber can capture the weight and texture of years in just a couple of piercing lines. There's nothing didactic in Silber's portrayal of contemporary lives shaped by financial considerations--a master storyteller, she lets persuasive offhand detail accumulate over the course of the novel, making the case by holding a mirror to life.
Silber's most recent novels might at first glance sound like nonfiction: 2017's Improvement, winner of the PEN/Faulkner and the National Book Critics awards for fiction, and now Secrets of Happiness, an incisive story of contemporary interconnectivity. These titles, with their echoes of the self-help section, suggest books that promise readers something more practical than what literary fiction tends to offer. In truth, though, all of Silber's novels concern precisely what has always been the concern of great novels: how to get better, how to find contentment, how one makes something out of one's self in a world ruled by money. They both could be called Great Expectations.
In Secrets of Happiness a succession of (mostly) New York narrators regale readers with their very recent history, telling the stories of how they got to wherever they are in intimate direct address, each new narrator someone who has played a role in an earlier story. Their accounts read like what you might overhear a table away as friends have a long, long lunch. "And then we began gradually to quarrel less, talk less, do everything less," one says of a failing romance. "We began to say staleness was natural in the life of a couple. For a few years we had (Tony's idea) a more or less open relationship, which many people said was far better than keeping secrets; I wouldn't recommend it."
The stories kick off when a lawsuit reveals that one narrator's father, a businessman who spends lots of time in Asia, has, in the narrator's words, "a whole other family" brought to the U.S. from Thailand and secreted away in Queens. The lives of those two families figure into--or edge against--the accounts from the novel's five other narrators, though the structure Silber has invented for this and her other recent books is less that of the traditional novel of interconnected stories than it is a vibrant social network.
Despite the deceptively straightforward prose, Secrets of Happiness can be dizzying as it spins its connections and themes: the businessman's secret son reports that his high school girlfriend married a scion of the Schuyler family, owners of a department store chain that's fallen on hard times. In the next chapter, a young woman tells us about her own affair with the Schuyler boy, whose marriage is failing and who downplays his wealth, as they film a documentary in Britain about the history of the mistreatment of workers in the garment industry--the industry that brought the businessman with the secret family to Thailand in the first place.
Silber leaves it to us to hear the meaning in these stories' echoing themes, but commonalities emerge, especially issues of inheritance. At times, as they work through the succession of surprises, disruptions, and bits of luck that have brought them to wherever they've gotten in this world, they note with a touch of bemusement that they're reminded of Great Expectations. They don't dwell on such connections, though, as Silber's raconteurs never waste a line. Instead, they're always on to the next thing, in prose that so persuasively captures that feeling of spoken disclosure that readers may find themselves, as they race ahead, occasionally offering back the encouraging cues we send when friends dish their way through a long story: Mmmhmm. Really? He did not!
Their tales feel lived rather than plotted, contemporary rather than archetypal, and yet they still somehow, suggest the concerns and coincidences that power Dickens's novels. That has something to do with the distribution of wealth in contemporary America and Victorian London. But it goes deeper. Secrets of Happiness demonstrates again and again how the life stories of so many of us today--muddling trajectories, uncertain heritage, and ad hoc families--in the end are still stories, often as unlikely as Pip and Estella's.
We tell them to ourselves; we tell them to others; sometimes, such as when we're lucky enough to read a novel like Secrets of Happiness, we take in a dozen or so at once. In telling or hearing or reading those stories, we find life's shape, maybe even hints at its meaning. In sorting the details, in judging what to emphasize and what to skim past, we may even find happiness. --Alan Scherstuhl
Counterpoint, $27, hardcover, 288p., 9781640094451
---

---
Joan Silber: Making Connections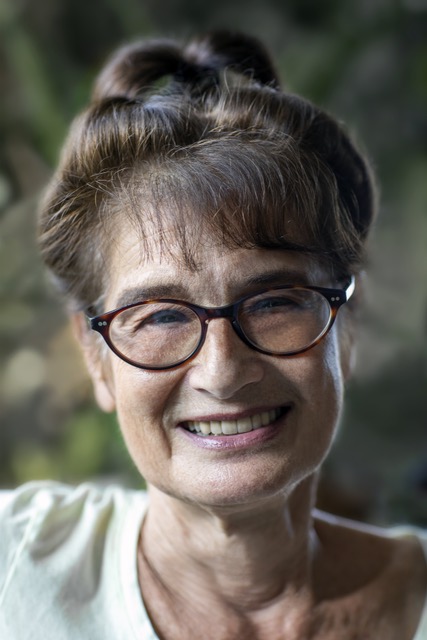 (photo: Shari Diamond)
Joan Silber's Secrets of Happiness (Counterpoint, $27) just arrived in bookstores, four years after her triumphant Improvement, winner of the PEN/Faulkner and the National Book Critics awards for fiction. Her ninth book of fiction, Secrets of Happiness surveys the connections between disparate lives as a succession of (mostly) New Yorkers lay bare the stories of how their lives became what they are. A New Yorker herself, Silber teaches in the Warren Wilson MFA Program.
As I read this very New York novel, I kept thinking of how we sometimes overhear someone's story as they disclose it. What was the impetus for your technique of different voices revealing personal history?
You are totally right in assuming I love to eavesdrop. For the past five books I've been writing in this form of different voices telling their personal histories, and I feel that I've done my best work in this form. It began with the idea of having a minor character from one part narrate the next, and this has allowed me to work on a very intimate scale while moving onto a bigger canvas. So, in Secrets of Happiness, there's the discovery that a father has a whole other, hidden family, and in the next chapter we're in the voice of a son from that family.
I love your idea that this is a particularly urban form. I generally explain it by quoting my mother, who was fond of saying, "You're not the only pebble on the beach" (a moral point I appreciate much more now than I did then). Your comment makes me feel the ways it is also linked to my utterly being a city person and a New York loyalist. I am addicted to the sense of other lives going on intensely around me.
Key to the texture of your characters' lives is their connections to everyone else, even when they can't see the connections themselves. Is that what you've noticed in life outside fiction, as well?
I first started making these connections just as a way to expand the work, and then I began to see how they did indeed reflect my sense of how things work. So now, when friends come upon the surprise reappearance of anything from the past, they'll say, "It's like something you wrote." Buddhism likes to posit that we were all each other's mothers and fathers and children in prior lives, a claim that appeals to me.
Dickens looms over the novel, in its social mindedness, its surprising connections among its cast, and especially in the way that your characters face issues of money and inheritance. (And your first novel, of course, shares the name of a magazine he edited, Household Words.) How does his work inform your thinking about what a novel is and can be?
It's true I stole the name of his magazine for the title of my first novel. One thing I love about his books is the way he gets the inner slogans that people live by, the phrases they keep saying to themselves. And when I was working on this novel, I suddenly saw how a character cheated out of an inheritance was like something out of Dickens, and once the garment industry crept into the edges of the story, its factories were all too close to those in his work. I wouldn't have said he's been someone I used as a model, but now that you mention it, I suppose my letting readers discover that the lover of someone's brother's boyfriend is actually a person we know from three chapters before may be something I first followed in Dickens.
His one really well-formed book is Great Expectations, which I re-read as my escape after the election of 2016. It's a novel fully aware of evil and the vices of ambition, and yet it took me elsewhere. As it happened, soon after, I was a volunteer teacher of English in Laos for a month. One of my students, a teenage novice Buddhist monk in Luang Prabang, asked if he could write a story about a book he was reading. I said sure, and he wrote a version of the scene when Pip brings food to the prisoner on the marsh! I couldn't believe it--we were both thrilled. And I felt that the novel's points about money and class and loyalties made perfect sense to him.
Secrets of Happiness suggests that the plotty contrivances at the end of a book like David Copperfield, for example, aren't much more unlikely than the ways our actual lives often work out.
I do think that every day we are faced by things you could not make up--life is in fact quite corny in its use of coincidence and recurrence.
Much of the novel concerns travel, with your characters crossing the globe in search of happiness or connection or opportunity or a sense of self. Is travel transformative, or does it reveal who these people already are?
I am a great believer in travel. I first started traveling to Asia 20 years ago, and that's been important to me. It's different for different people. In Secrets of Happiness, Abby tells her son, Ethan, that travel will take him out of himself, but she notes that it didn't have that effect on her erring husband. So it doesn't confer automatic benefits--you're quite right. My favorite traveler in the novel is probably Bud, who ends up working in Phnom Penh in his later years--he gets to be "gazing at the lights of settlement on an ancient waterway, pleased at the form of my days."
Your depiction of New York City is vivid and enticing--and now also possibly historic. Do you believe the city will soon feel like it does in the book again?
Of course I believe in New York's resilience. My own neighborhood, the Lower East Side, has sprouted now-legal sidewalk cafes, mostly jerry-built out of plywood and plastic. In late December I drank a Bellini while wearing earmuffs. But nothing will be quite the same, either. --Alan Scherstuhl
---
Shelf vetted, publisher supported.

Great Reads
Rediscover: Kate Jennings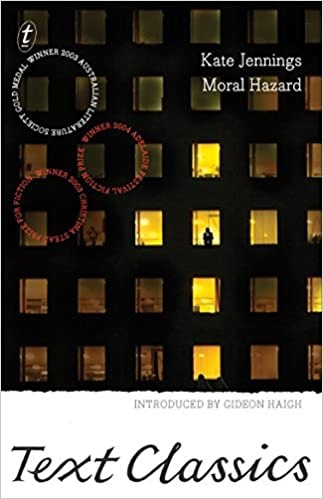 Kate Jennings, the Australian poet, author and "pioneering feminist," died on May 1 at age 72, the Sydney Morning Herald reported. In 1970, Jennings gave a rousing speech at a Vietnam moratorium rally held at Sydney University that was "credited with helping spark the start of the second wave of feminism in Australia." That speech, along with her work as an activist, which included helping set up Australia's first refuge for victims of domestic violence, made her a prominent figure. Jennings moved to New York in 1979, where she wrote for magazines and newspapers. In 1987, she married photographer and graphic designer Bob Cato, who created album cover art for artists such as Bob Dylan and Miles Davis. In 1996, she published the novel Snake, based on her upbringing in rural New South Wales in the 1950s.

She published Moral Hazard, a novel about a woman forced to take a job as a corporate speechwriter after her husband is diagnosed with Alzheimer's, in 2002. This book, too, was autobiographical--Jennings became a speechwriter for a Wall Street firm to pay for the increasingly immense costs of her husband's medical treatment. She is also the author of the autobiographies Stanley and Sophie (2008) and Trouble (2010), and the short story collection Women Falling Down in the Street (1990). Moral Hazard is available from Text Classics ($14.95).

Book Reviews
Fiction

FSG Originals, $18, paperback, 384p., 9780374283261
Atria, $28, hardcover, 432p., 9781501133541
Berkley, $26, hardcover, 368p., 9781984806260
Mystery & Thriller
Harper, $25.99, hardcover, 304p., 9780063073098
Food & Wine
Harper Wave, $37.50, hardcover, 400p., 9780062984517
Biography & Memoir

Greystone Books, $26.95, hardcover, 416p., 9781771647687
Flatiron Books, $25.99, hardcover, 224p., 9781250095985
Business & Economics
Grand Central, $17.99, paperback, 320p., 9781538735497
Nature & Environment
Atria, $20, hardcover, 96p., 9781982176082
Children's & Young Adult

Neal Porter/Holiday House, $18.99, hardcover, 32p., ages 4-8, 9780823443383
The MIT Press, $18.95, paperback, 168p., ages 10-up, 9780262539944
Sourcebooks Young Readers, $16.99, hardcover, 272p., ages 7-12, 9781728209647
---