From the Shelf
Beach Reads for Hot Days
When considering summer reading, whether or not I'm near a beach (I much prefer a hammock in the shade), I think of fast-paced mysteries with a dark edge. The chills on the page are cooling; the sun's warmth welcomes me back from the edge. Here are three books perfect for a lazy afternoon with iced tea (or gin and tonic).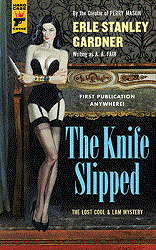 The Knife Slipped
(Hard Case Crime, $9.95), a 79-year-old mystery by Erle Stanley Gardner is finally in print--in 1939, his publisher thought it was too risqué. The cantankerous team of Bertha Cool and Donald Lam are hired to trail a wayward husband. He is murdered, natch. There are corrupt cops, there are dames, there are cigarettes and whiskey. The prose is classic hardboiled: she had "a long, determined stride which indicated her feet knew damn well she was going someplace to make trouble, and wanted to get her there as soon as possible."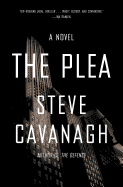 Steve Cavanagh has followed his first fabulous thriller,
The Defense
(Flatiron, $9.99), with
The Plea
(Flatiron, $26.99). Con artist-turned-lawyer Eddie Flynn is once again forced into defending the seemingly indefensible, and races against the clock to get it done. But once a con man.... Eddie always has a surprise in store for the bad guys. Fans of high-speed action, memorable characters and courtroom drama will find both books a rare treat.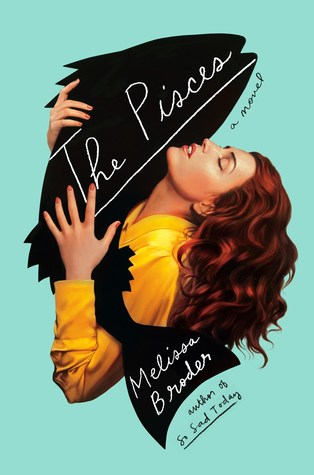 The Pisces
(Hogarth, $25) by Melissa Broder is not exactly a mystery, but there are thrills (mainly of an erotic sort), there is a beach (Venice Beach), there is water (the Pacific). The suspense comes in the relationship between Lucy, an overly anxious woman with a failing doctoral thesis and reluctant membership in a love addiction therapy group, and Theo, a merman she meets one night while sitting on the beach. In no way a
Shape of Water
wannabe,
The Pisces
is a funny and fantastical story of obsessive love. --
Marilyn Dahl

In this Issue...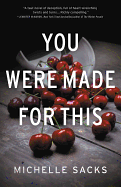 Margaret Atwood's Cat's Eye meets the set of a David Lynch film in this haunting, psychological portrait that takes the dark domestic thriller into a new, literary realm.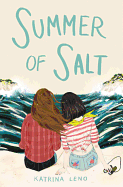 Twin sisters from a magical family find themselves at the center of a mystery in this modern novel steeped in magic, love, loss and redemption.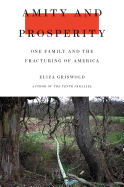 An absorbing account of the devastation wrought by the fracking industry on farming families in western Pennsylvania.
Review by Subjects:
Fiction ⋅ Mystery & Thriller ⋅ Science Fiction & Fantasy ⋅ Romance ⋅ Biography & Memoir ⋅ Social Science ⋅ Science ⋅ Nature & Environment ⋅ Children's & Young Adult

From Malaprop's Bookstore/Cafe
Upcoming Events
PRIDE Event: JOHN COPENHAVER presents DODGING AND BURNING: A Mystery
06/25/2018 - 6:00PM
In the summer of 1945, Ceola Bliss is a lonely twelve-year-old tomboy, mourning the loss of her brother, Robbie, who was declared missing in the Pacific. She tries to piece together his life by rereading his favorite pulp detective story "A Date with Death" and spending time with his best friend, Jay Greenwood, in Royal Oak, VA. One unforgettable August day, Jay leads Ceola and Bunny to a stretch of woods where he found a dead woman, but when they arrive, the body is gone. They soon discover a...
Book Candy
The Magic of Fairy Tales
Brightly explored "why kids say they love fairy tales."
---
Atlas Obscura explored "where the 'no ending a sentence with a preposition' rule comes from."
---
"Caught red handed." Quirk Books highlighted "books stolen in literature."
---
From The Lovely Bones to Lincoln in the Bardo, author Tim Thornton picked his top 10 books about the afterlife for the Guardian.
---
Nathan Gelgud illustrated "Richard Russo's advice on writing through self-doubt" for Signature.
---
What did C.S. Lewis, W.H. Auden and Edmund Wilson think of J.R.R. Tolkien's The Lord of the Rings? Ask Lit Hub.

Great Reads
Rediscover: Call It Sleep
When Call It Sleep by Henry Roth (1906-1995) was first published in 1934, it received critical acclaim but suffered commercial failure. The book was out of print until 1960, then released in paperback in 1964. Literary critic Irving Howe's front page review in the New York Times Book Review, the first for a paperback, propelled Call It Sleep to the bestseller lists. It has since sold more than a million copies.

Call It Sleep reflects Roth's experience as a Jewish immigrant in the ghetto of New York's Lower East Side during the early 20th Century. Like his protagonist, David Schearl, Roth was born in Galicia, Austro-Hungary, before arriving in the United States. Call It Sleep follows six-year-old Schearl's tumultuous family, religious and social lives amid crowded tenements and rough streets. Over the course of three years, Schearl's relationship with his family unravels and his friendship with fellow slum-kids leads down dark paths.

Roth experienced decades of writer's block following the commercial failure of Call It Sleep. His next novel, an epic work called Mercy of a Rude Stream, was published in four volumes in 1994-95. Like Call It Sleep, Mercy of a Rude Stream echoes Roth's real-life experiences, this time as a young man in Jewish-Irish Harlem between 1914 and 1927. His final novel, An American Type (2010), is a posthumously published collection of scenes from Roth's life taking place after Mercy of a Rude Stream, including his time as a farmer in Maine. Call It Sleep was last released in 2005 by Picador ($19, 9780312424121). --Tobias Mutter
The Writer's Life
Reading with... Tessa Fontaine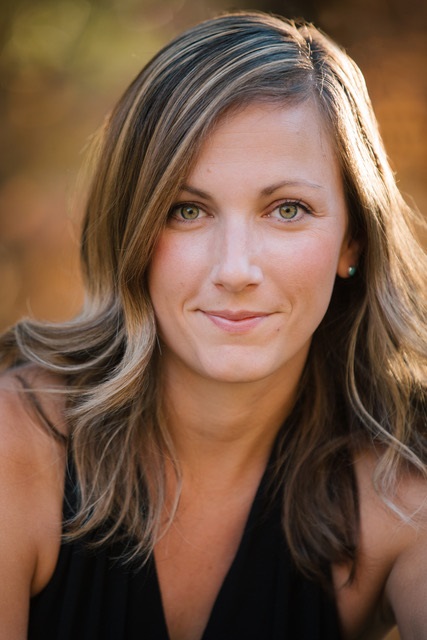 photo: Claire Marika
Tessa Fontaine's writing has appeared in PANK, Seneca Review, the Rumpus, Sideshow World and elsewhere. She holds an MFA from the University of Alabama and is working on a PhD in creative writing at the University of Utah. She also eats fire and charms snakes, among other sideshow feats. The Electric Woman: A Memoir in Death-Defying Acts (Farrar, Straus & Giroux, May 1, 2018) is her first book. She lives in South Carolina.

On your nightstand now:

Station Eleven by Emily St. John Mandel. I'm almost done with this one, and truthfully, I'd like to hide out for a few days so I can finish and then immediately reread it. A traveling symphony and band of Shakespeare performers journey together after a flu epidemic has wiped out most of humanity, and the novel amazingly weaves the stories of a handful of characters pre- and post-epidemic. I love the way the characters diverge and then reconnect, and how at the center of it all, this human need to perform and tell stories and see art connects people to one another.

The Secret Lives of Color by Kassia St. Clair. My mom was a painter, but beyond that, she was a lover of colors, so I (have been forced to?) pay a lot of attention to color. This book gives little histories to 75 colors, with anecdotal stories about the ways we have revered them or used them or the mythos behind their naming, like Dragon's Blood, a shade similar to maroon, in whose description we get a brief history of dragon-sightings. I like to read this book before I go to bed, especially if I've been reading Shirley Jackson or something and have scared myself awake.

It Had Been Planned and There Were Guides by Jessica Lee Richardson. I've read this collection of stories before, but wanted to revisit this one story, "Not the Problem," about a lonely grandmother who befriends a family of talking spiders. The writing is so weird and beautiful, and it's fabulist in a way that makes it ring perfectly true. This book plays with short story forms in wild and wonderful ways.

Favorite book when you were a child:

The Patchwork Cat by William Mayne, illustrated by Nicola Bayley. This illustrated book is the story of the cat Tabby whose favorite old quilt is thrown into the garbage. She follows it out and takes a nap on it, only to find she's been dumped into a truck and taken to the dump. She must carry the quilt in her little cat teeth on an arduous quest back home. The illustrations are so evocative--both gorgeous and emotional. I still perfectly remember the cat's pained face as she is dragging that blanket home, her furrowed eyebrows, her matted, garbage-laden fur--and also her determination. Apparently, I was so obsessed with reading this book at a friend's house when I was young that her parents just sent the book home with me one day. Persistence!

Hatchet by Gary Paulsen. As a kid whose parents divorced when I was very young, the story of a boy flying between newly divorced parents whose plane crashes in the woods had the perfect emotional grounding. And then the real tale is about how he survives alone in the wilderness! It's great, with the kind of gore and terror that kids love--like the scene where Brian (still remember his name without looking it up, thank you very much) has to dive into the sunken plane to retrieve supplies and sees the bloated, drowned pilot still buckled in. Maybe I should blame more of my darkness on Gary Paulsen.

Your top five authors:

This is so hard to choose, so I'm going to qualify this by saying that this is my list of the moment:

Toni Morrison: her books have blown me away at every stage of my life that I've read them. Ok I'd probably always choose her.

Tana French: she both reveals so much in her books but also maintains mystery that makes her books so propulsive.

Jesmyn Ward: both Salvage the Bones and Sing, Unburied, Sing are two of the best novels I've ever read, and the collection The Fire This Time: A New Generation Speaks About Race, which she edited, is dynamite.

Stephen King: he is, of course, the master of horror. One of his lesser-known books, Lisey's Story, is one of my favorites of all time. And On Writing is fantastically helpful and funny. When I need a treat or reward, I read King.

Robert Hass: I fell in love with Hass's poems when I was in high school, and they still strike me as some of the finest poetry I've ever read. They are not easy, but they are fairly accessible, and they are funny (like his poem about nose-picking called "Shame: An Aria," which is total genius), and sexy and smart and deep and happy and sad.

Book you've faked reading:

I've never read War and Peace by Leo Tolstoy, but once someone told me it was foolish to be a writer without having read that book, so I said I had, and he asked me something about it, and I excused myself for the bathroom.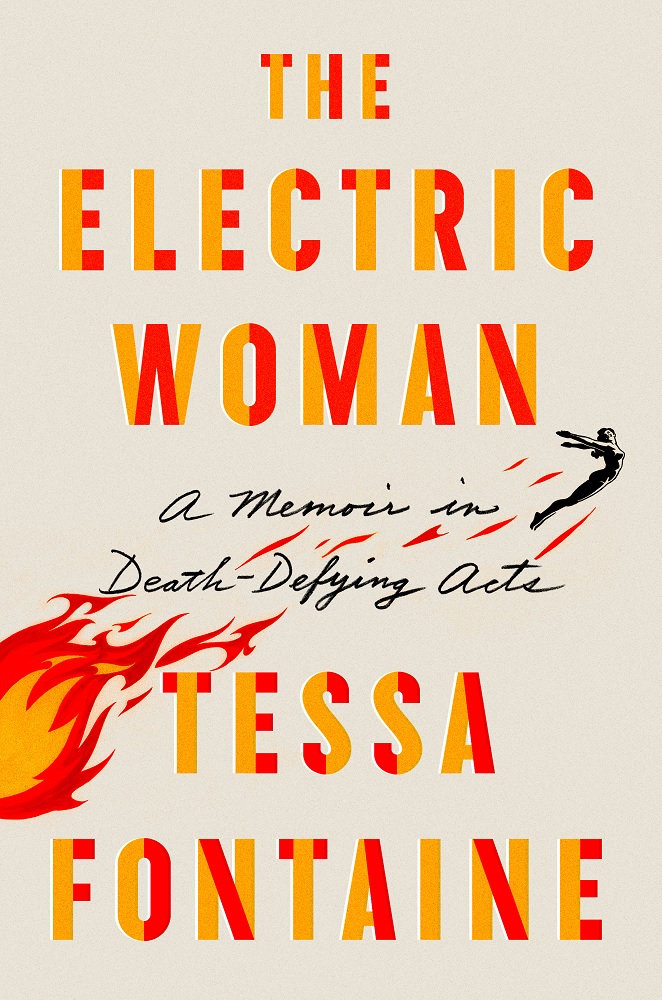 Book you're an evangelist for:

Lately, Things That Are by Amy Leach. This collection of essays begins with some subject matter from the natural world and through a series of amazing and unexpected leaps, connect disparate ideas and objects and animals in such a way so as to make me feel as if everything in the world is new again.

Book you've bought for the cover:

I have a collection of the old Oz series by L. Frank Baum (and then others, over the years), most of which I haven't read, but they have gorgeously illustrated covers. I have them in a glass case and display them like fine china.

Book you hid from your parents:

Somehow I got my paws on the techno-thriller The Andromeda Strain by Michael Crichton in third grade. It was a hard book to read--each page took me a long time to decipher--but I was so enthralled by reading something I probably wasn't supposed to be reading that I carried on until at least page 60, which took me probably two months.

Book that changed your life:

The Mistress of Spices by Chitra Banerjee Divakaruni. This is the first hardcover non-children's book I ever had, purchased at a reading of hers I accidentally stumbled into with my mom. We didn't have much money, and it was a big deal my mom bought me this book. I loved it first for that preciousness, and then once I read the book, I loved it like a limb. The language is poetic and stunning, there is sex and magic, and it absolutely changed what I, as a 12-year-old, thought was possible to make happen with words. I think it might be the moment that I knew I would never stop writing.

Favorite line from a book:

This line, from the poem "From Blossoms" by Li-Young Lee:

"There are days we live/ as if death were nowhere/ in the background."

I liked it so much I quoted it in the speech I gave at college graduation. It made me feel very wise.

Five books you'll never part with:

House of Leaves by Mark Z. Danielewski: so weird, so formally creative, so mysterious and compulsive. I treasure the object.

The Things They Carried by Tim O'Brien: one of my favorites of all time. A circular, nonlinear book about war that blurs some interesting fiction/nonfiction lines.

The Chronology of Water by Lidia Yuknavitch: a stunning, heartbreaking memoir of loss and swimming and finding air with language that makes and then unmakes itself.

Coming Through Slaughter by Michael Ondaatje: this is a near-perfect book. The imagined life of a New Orleans jazz musician we know very little about. It's written in fragments and operates like a mystery at times. So good.

Island of the Blue Dolphins by Scott O'Dell: this was another early favorite. It follows the story of a Native American girl learning to survive alone on an island. She is bold and brave and miraculous.

Though to be honest, this list really includes about a thousand books.

Book you most want to read again for the first time:

The Round House by Louise Erdrich. At the heart of this novel is a mystery--who attacked Joe's mother? But the book is far from simple. It's set on the edge of an Ojibwe reservation and dives deeply into questions of sacred spaces, land legality, spiritual travel, familial healing, racism, sexism and the moments when we cross our most important thresholds. In addition to the urgency and compulsion of the story, the writing is so, so, so damn good. It's a perfect mix of wanting to turn the page faster to know what happens and wanting to slow it all down to enjoy the ride. Erdrich is a wonder.
Book Reviews
Fiction
Black Cat/Grove, $16, paperback, 304p., 9780802128140
Flatiron Books, $21.99, hardcover, 304p., 9781250147448
Mystery & Thriller

Little, Brown, $27, hardcover, 352p., 9780316475402
Science Fiction & Fantasy
Orbit, $15.99, paperback, 416p., 9780316519113
Romance
Skyhorse, $16.99, paperback, 368p., 9781510733688
Biography & Memoir
Blue Rider Press, $28, hardcover, 384p., 9780735217874
Social Science
W.W. Norton, $26.95, hardcover, 288p., 9780393292343
Science
Beacon Press, $27.95, hardcover, 264p., 9780807092491
Nature & Environment

Farrar, Straus & Giroux, $27, hardcover, 336p., 9780374103118
Children's & Young Adult

HarperTeen, $17.99, hardcover, 272p., ages 13-up, 9780062493620
Harlequin Teen, $18.99, hardcover, 384p., ages 12-up, 9780373212538
Feiwel & Friends, $17.99, hardcover, 336p., ages 13-up, 9781250151810
--- SPECIAL ADVERTORIAL OFFERINGS ---

Everything I Know About You


by Barbara Dee


Dear Reader,

Like my award-winning 2017 middle grade novels, STAR-CROSSED and HALFWAY NORMAL, my newest, EVERYTHING I KNOW ABOUT YOU, treats a serious topic--tween eating disorders--in an entertaining, kid-friendly way. During the seventh grade trip to Washington, math nerd Tally suspects roommate Ava has an eating disorder. Is Ava's secret hers to keep?

Elly Swartz (Smart Cookie) calls EVERYTHING, "A beautiful and meaningful book that will be loved by many and needed in school libraries."

"A poignant and hilarious slice of middle-grade life." -- Kirkus

Happy reading!

Email barbara@barbaradeebooks.com to enter to win a copy.

Barbara Dee






PUBLISHER:
Aladdin/S&S

PUB DATE:
June 19, 2018

ISBN:
9781534405073

TYPE OF BOOK:
Middle Grade

PRICE:
$17.99
Summer Supper


by Rubin Pfeffer


Dear Reader,

SUMMER SUPPER sees stars! "Vivid colors, a multiracial cast, and seamless alliteration make this book a wonderful read."—*Kirkus. "…this farm-to-table picture book is a lively classroom read-aloud choice."—*Booklist.

I'm fascinated by the way picture books magically merge story, information, illustration, and design into a reading experience. SUMMER SUPPER was an idea planted by rolling an alliteration in my head of "sun, soil, seed" and letting that grow into the full story of a joyful group whose hard work and tender care yield bountiful meals and reasons to be to be thankful. " a vibrant celebration of gardening, nature's bounty, family, cooperation—and the letter S." I hope readers will eat this up and agree that it's "a simple, satisfying—and ultimately sweet—offering." —Publishers Weekly.

Rubin Pfeffer






PUBLISHER:
Random House

PUB DATE:
May 8, 2018

ISBN:
9781524714642

TYPE OF BOOK:
Picture Book

PRICE:
$17.99